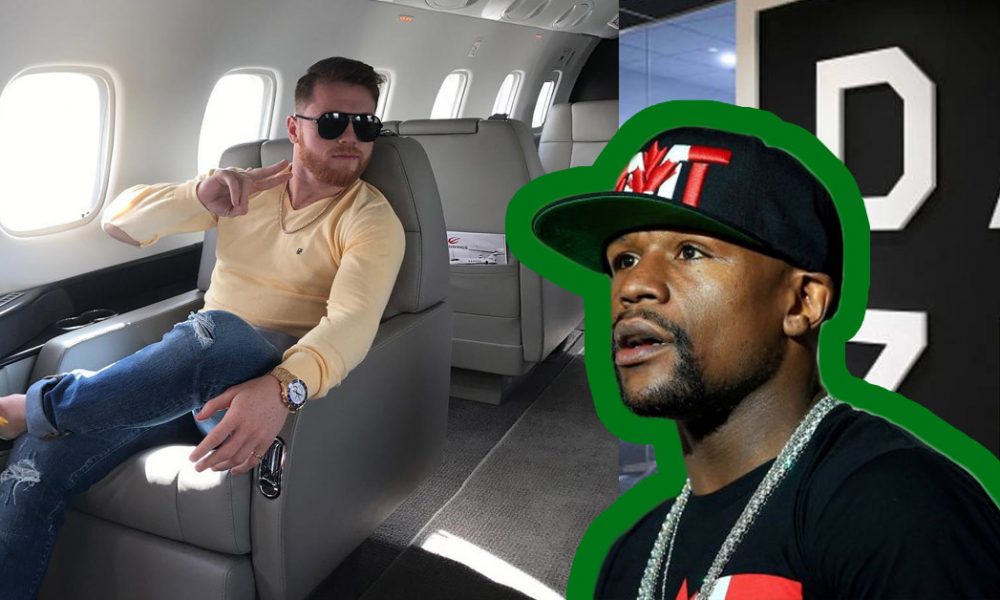 Canelo's fight against 'Rocky' Fielding tonight starts an amazing new era for fans of the Mexican hero. Boxing's only active pay per view star is ushering in a new dawn for boxing, having signed a massive 11 fight deal to fight exclusively on streaming service DAZN.
Proud Mexican fans have been expected to shell out nearly $80 for each of Alvarez's HBO fights over the past five years. However, from tonight that is all set to end.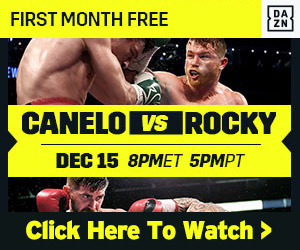 Canelo is offering all fans the chance to watch his fight, and have a whole month of DAZN, for free! There's no catch and no contracts. If you want to carry on your DAZN subscription, you'll pay just $9.99 per month.
If you stay, you'll get over 100 live fight events each year and ALL of Canelo's future fights for no extra cost! If you're loco and love paying massive cable bills with extra PPV's fees on top to watch boxing, you're more than welcome to cancel and pay nothing!
As you'd expect, fans all over the US are over the moon, as this new deal from Canelo is rewarding their loyalty.
However, not everyone is happy with Canelo making such a bold, fan-friendly decision. A very envious Floyd 'Money' Mayweather, was quick to jump of social media and try to criticize…
How to Watch DAZN For Free

DAZN is a streaming service or app just like Netflix or Hula, but for live sport like boxing.
You register online, then use your login details to access the fight or on-demand programs and replays.
Like most streaming services, you can watch it on smartphones, tablets, computers, and game consoles.
To watch the Canelo fight on your TV, if you don't have a SmartTV already, you can use Roku, Apple TV, Chromecast, Amazon Fire Stick and Fire TV, Xbox One, and PlayStation 4.
Just search for the DAZN app on your platform or connect the stream from your phone like Netflix's or YouTube.
Mayweather has had a long-standing jealous streak since Canelo arguably surpassed him as boxing's biggest star. When Canelo's massive $300M deal with DAZN was announced, he couldn't help opening his big mouth on Instagram.
'It takes me 36 mins or less to make $300 million plus. It literally takes me 1 night and 1 fight to make what you might make in 5 years and 11 fights! So really, who's still winning? You do the math!'
Although no one is questioning Mayweather ability to earn vast sums of money, a lot of people are questioning his legacy.
Canelo is fresh off the two biggest and most entertaining fights of all time against the deadly triple GGG. Mayweather is now fighting boxing amateurs in the form of MMA and kickboxing stars.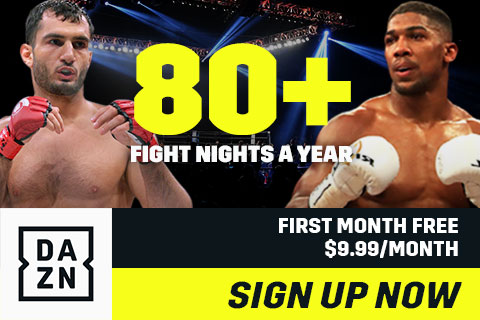 Many have criticized 'Money's' last fights as a desperate cash grab from fans. Now that DAZN is in town, a lot of people are wondering if Mayweather will be able to get away with a fake fight on PPV again.
Which is probably why he hates Canelo so much!
Canelo himself has mentioned that Mayweather has no intention facing anyone credible again. He certainly won't be giving a much more experienced version of Canelo a rematch.
Beyond the arguments on social media, time will tell if this new model will work for fans.
Will you sign up tonight for free or will you continue to watch fights for $80 on PPV? Let us know in the comments.


DAZN is offering a free 1-month trial, which includes the Canelo vs. Rocky fight tonight live. If you decide to continue using the service, it's just $9.99 per month.
Realted Contests
Fielding

vs

Canelo

27-1-0

50-1-2

TKO 3 TKO 3

Saturday 15th December 2018

>

View Fight Info