Boxing on Channel 5 tonight - Wednesday, 29 March 2023
There is no boxing on Channel 5 tonight, the next live show is on Friday, 31 March 2023.
Full Channel 5 Fight TV Schedule
Friday, 31 March 2023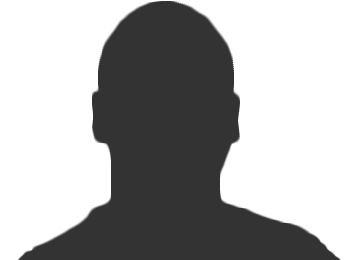 10 rounds @ Super Lightweight
Friday, 24 March 2023
Friday, 2 December 2022
Friday, 25 November 2022
Saturday, 17 September 2022
Saturday, 30 July 2022
Friday, 17 June 2022
Friday, 13 May 2022
Friday, 10 December 2021
Saturday, 13 November 2021
Friday, 10 September 2021
Is there boxing on Channel 5 Tonight?
There is no boxing tonight, the next card will be on Friday when Harlem Eubank is set to fight Christian Uruzquieta live on Channel 5 on UK TV. The fighters are expected to ringwalk at around 10:15 PM BST at York Hall, Bethnal Green, United Kingdom, which is 5:15 PM EST or 2:15 PM PST on the West Coast of America. The undercard is set to feature the clash of Scarff vs Dujon.
What time does the fight start on Channel 5 Tonight?
Harlem Eubank's & Christian Uruzquieta are expected to ringwalk at around 10:15 PM BST on Friday. The TV broadcast of the main card starts on Channel 5 at 10:00 PM BST.
Channel 5 launched as the 5th British free-to-air TV channel back in 1997. While providing a more general entertainment focus, the broadcaster has dabbled in sport, including Football and Boxing over the years.
Boxing became a regular fixture on the channel after British promoter Mick Hennessy switched much of his stables output from ITV, in 2011.
With his rising star Tyson Fury beginning to make an impact at British level, he was joined by Chris Eubank Jr, who's made his debut and most of his early fights on Channel 5. Rising British stars, including Olympic Gold medallist James DeGale, and mercurial Ingle Gym talent, Kid Galahad would also appear, as Hennessy's output was well-received in the first half of the 2010s.
Fury's first fight with Dereck Chisora for the British and Commonwealth titles would attract over 3 million viewers for the channel in July 2011.
However, with an apparent limited interest in investing the free-to-air boxing in the UK, and commercial pressures from the likes of Sky Sports and Boxnation, meant it has been hard for Hennessy to sustain contests above domestic or European level.
This meant Fury's last appearance on the Channel 5 would be his US debut fight against Steve Cunningham in April 2013. Fury would then move to Sky Sports for two disastrous attempts to face David Haye, before making a switch to Box Nation in 2014. Eubank Jr would also make a move, as most of the British domestic scene began to concentrate around Matchroom (Sky Sports) and Queensberry (BoxNation).
Hennessy remains a content provider, most recently through Hughie Fury, and now Alex Dilmaghani.
Channel 5 hasn't been entirely without world level names in recent years. Notable cameos have included unified middleweight champion Gennady Golovkin's defence against Martin Murray from Monaco in February 2015 and Amir Khan's showcase fight against Billy Dib from Saudi Arabia in July 2019.
Channel 5 was actually acquired by ViacomCBS in 2014. This meant the subchannel '5 Spike' has shown a couple of US cards from Premier Boxing Champions, owing to Viacom's US rights on those shows.
Barry McGuigan's Cyclone Promotions would also start receiving date from the channel in 2017. This meant Josh Taylor's accelerated rise through the ranks was captured on Channel 5 before entering the WBSS. Rising stars Lee McGregor and Heavyweight Martin Bakole would also feature for Cyclone promoted shows on the channel. However, in early 2020, Cyclone appears to be moving away from directly promoting shows.
Channel 5 tends to split the cards they show over two channels, preferring to broadcast the undercard on satellite channels, earlier in the evening. The broadcast tends to then move to the main channel around 10pm to show the evening's main event. They sometimes show recordings of undercard action after the main event has been broadcast.
How Do I Stream The Boxing On Channel 5?
Channel 5 is a Freeview channel in the UK. You can stream fights form them using the free TVPlayer online or their app: https://tvplayer.com/watch/five
You can also stream the channel via Sky Go & Virgin Media go with you are a custom of those.
What Boxing is on Channel 5?