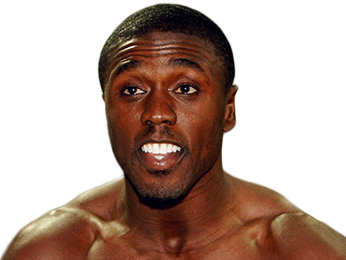 Form
SD 12
TKO 9
KO 4
KO 4
UD 12
Andre Berto is a professional boxer and former wold champion in the welterweight division, having secured WBC and IBF titles. He was born on September 7, 1983, in Winter Haven, Fl, but as the son of Haitian immigrants, he holds dual citizenship in Haiti and the United States. As a child, Berto was bullied in school and after multiple assaults on him, his father introduced him to the sweet science. Boxing provided a respite from the hardships of the community that he grew up in and caused him to take the sport seriously early on. He enjoyed a decorated amateur career, placing bronze in the 2003 Amateur World Championships and was also a Golden Gloves champion, winning over twenty state titles. Berto experienced some Olympic success and was favored my many pundits to take the gold, but was disqualified after committing a flagrant foul against his opponent. After his disqualification, he was granted dual-citizenship by his parents' home country of Haiti and allowed to continue in the competition.
Ultimately unsuccessful as an Olympian, having lost in the opening round, Berto decided to pursue a professional career in boxing. His star rose quickly after taking 15 fights within a two-year span, 13 of which ended in knockouts. In 2006 he was named prospect of the year by ESPN and he continued his onslaught, eventually earning a shot at the vacant WBC welterweight title. Receiving a TKO victory against Miguel Rodriguez garnered him his first major title, and placed him among the elite fighters within the division.
Andre Berto's first defeat came at the hands of rising star, Victor Ortiz. The matchup occurred at the Foxwoods Resort Casino in Ledyard, Connecticut on April 16, 2011. What took place was an all out war of the wills, as both fighters exchanged knockdowns early, in what was later deemed 2011 Fight of the Year by Ring Magazine. This crushing defeat created devastating repercussions, as the winner of the bout would be next in line to fight the undefeated Floyd Mayweather Jr. Ortiz would later get the title shot, but had little success in stopping the champ; a factor that seemed to haunt Andre. After losing to Ortiz, he lost three of his next five bouts, including an utter destruction at the hands of pound for pound king, Floyd Mayweather Jr, in what was billed as Mayweather's retirement match. Boxing pundits became all the more critical in regards to his boxing ability, even discussing the idea that he wasn't deserving of the fight with Mayweather, and merely a platform for the future Hall-of-Famer's ride off into the sunset.
After a lopsided defeat at the hands of Floyd Mayweather Jr., in which he was thoroughly outclassed by the savvy veteran, Andre Berto looked to regain his championship form during the penultimate stage of his career. He set his sights on a rematch with Victor Ortiz, who was clearly a shell of the fighter who'd slugged it out with him five years earlier but was a great confidence builder for him being that his skill-set had come into question during the latter half of his career.
What is Andre Berto's Record?
Andre Berto's record currently stands at 32 wins, 5 loses and 0 draws. Of those 32 wins he has stopped 24 of his opponents, so his current knock-out ratio is 75%. Of his 5 loses, he's been stopped 2 times. He's boxed a total of 226 rounds, meaning his professional fights last 6.1 rounds on average.
What was Berto's last fight?
Andre Berto's last fight took place against Devon Alexander's on 4th Aug 2018, in New York, United States. He won by split decision after 12 rounds. That fight was 3 years and 5 months ago.
How active is Andre Berto?
Berto's last 5 fights have come over a period of 6 years, 4 months and 16 days, meaning he has been fighting on average every 1 year, 3 months and 11 days. In those fights, he fought a total of 41 rounds, meaning that they have lasted 8.2 rounds on average.
Where is Andre Berto From?
Berto was born in the United States.
How Old Is Andre Berto?
The welterweight is currently 38 years old. He was born on 7th September 1983, so he will turn 39 in 7 months and 10 days.
How long has Berto been fighting?
Andre Berto made his professional debut in December 2004, so he has been a pro for 17 years and 1 month.
How tall is Andre Berto?
Berto is 5' 7" (5 Foot and 7 inches) which is 169cm (1 meter and 69 centimeters).
What is Berto's Reach?
His reach is 68.5 inches (68.5") which is 174 cm (1 meter and 74 centimeters).
What stance does Andre Berto use?
Berto fights from a traditional orthodox stance, which means he favours his right hand as his power hand when fighting.
What will be Andre Berto's Next Fight?
Andre Berto's doesn't currently have a fight scheduled.
How can I stream Andre Berto's Fights?
In the US you can usually stream Andre Berto's fights via ESPN / ESPN 2 / FS1 via Hulu Live TV and FOX NOW.
What are some recent Andre Berto results?
Andre Berto has stopped 3 of his last 5 opponents.
In his last fight, he lost to Shawn Porter on 22nd April 2017 by technical knockout in the 9th round at Barclays Center, New York, United States.
Previous to that, he had beat Victor Ortiz on 30th April 2016 by knockout in the 4th round at StubHub Center, Carson.
Going into that contest, he had won against Victor Ortiz on 30th April 2016 by knockout in the 4th round at StubHub Center, Carson.
Before that, he had been beaten by Floyd Mayweather Jr on 12th September 2015 by unanimous decision in their WBC World Welterweight, WBA Super World Welterweight and The Ring Junior Welterweight championship fight at MGM Grand, Las Vegas.
Hehad beat Josesito Lopez on 13th March 2015 by technical knockout in the 6th round in their WBA Interim World Welterweight championship fight at Citizens Business Bank Arena, Ontario.
When is Andre Berto's Next Fight?
Andre Berto's doesn't currently have a fight scheduled.
Andre Berto Potential Fights
Sorry, we don't know of any potential fights for Andre Berto at the moment, why not send us some suggestions?
Where can I get Andre Berto tickets?
We couldn't find any ticket details for Andre Berto at the moment.