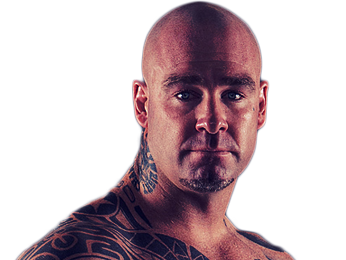 Lucas Browne
Form
KO 3
PTS 6
KO 6
TKO 10
KO 9
A powerful heavyweight boxer who has also dabbled in mixed martial arts (MMA), Lucas Browne was born on April 14, 1979 in Auburn, New South Wales, Australia. He got a late start when it comes to fighting, as he didn't start fighting until he was 29 years old. His first fight was actually in MMA on February 20, 2009 as he took out Jeff King by TKO in the second round. He then jumped over to boxing exactly one month later to defeat Jason Keir by fourth-round KO.
Browne would then take some time off from boxing to concentrate on MMA, as he had another four fights, all TKOs or KOs, in 2009. In his final fight of that year, he won the XMMA heavyweight championship. He then had another boxing match in July 1, 2010, scoring a first-round TKO against Sam Leuii. He went back to MMA at the end of the month but lost his belt by TKO to Olympic wrestler and future UFC champion Daniel Cormier. He had two more MMA fights to close out that year, a KO victory over Sam Brown and a TKO loss to Jim York.
In 2011, Lucas Browne decided to focus more on boxing, and he would end up fighting eight times that year. He built a record of 6-0 with all wins by stoppage when he got a shot at the Universal Boxing Council Intercontinental heavyweight title on August 5, 2011. The fight was against Clarence Tillman, and it ended up being his first to reach the scorecards. He took a 12-round unanimous decision, showing that he could go the distance.
In his next fight, he won the WBF Asia-Pacific heavyweight title with a fifth-round TKO against Fai Falamoe. Two more stoppages followed to close out the year.
On February 17, 2012 he fought Colin Wilson for the Australian heavyweight title. In a terrific performance, Browne blasted Wilson in the third round to win by KO.
He continued his string of finishes in 2012 and early 2013, and then fought legendary boxer James Toney on April 28, 2013 for the WBF heavyweight title. Toney was undersized and far past his prime, leaving him unable to compete with the younger, stronger fighter, who cruised to a one-sided decision.
On April 26, 2014, he went to Sheffield England to take on Éric Martel-Bahoéli for the Commonwealth and WBC-EPBC heavyweight titles, which he won in dominant fashion with a fifth-round KO. His next fight was a unanimous decision win over Andriy Rudenko, where he added the WBA Inter-Continental heavyweight title to his collection.
After two more victories, he made history for his country on March 5, 2016, as he beat Ruslan Chagaev in the 10th round by way of TKO. The fight was for the WBA heavyweight title and made Lucas Browne the first Australian to be heavyweight champion of the world. However, his joy was short-lived, as he tested positive for a banned substance and was stripped of the title, which went back to Chagaev. Browne would go on to fail another drug test later that year.
What is Lucas Browne's Record?
Lucas Browne's record currently stands at 28 wins, 2 loses and 0 draws. Of those 28 wins he's stopped 24 of his opponents, so his current knock-out ratio is 86%. Of his 2 loses, he's been stopped 2 times. He's boxed a total of 140
rounds, meaning his professional fights last 4.7 rounds on average.
What was Browne's last fight?
Lucas Browne's last fight took place against David Allen's on 20th Apr 2019, in London, United Kingdom. He lost by knockout in the 3rd round. That fight was 1 year and 10 months ago.
How active is Lucas Browne?
Browne's last 5 fights have come over a period of 5 years, 6 months and 17 days, meaning he has been fighting on average every 1 year, 1 month and 9 days. In those fights, he fought a total of 34 rounds, meaning that they have lasted 6.8 rounds on average.
Where is Lucas Browne From?
Browne was born in Australia.
How Old Is Lucas Browne?
The heavyweight is currently 41 years old. He was born on 14th April 1979, so he will turn 42 in 1 month and 11 days.
How long has Browne been fighting?
Lucas Browne made his professional debut in March 2009, so he has been a pro for 11 years and 11 months.
How tall is Lucas Browne?
Browne is 6' 5" (6 Foot and 5 inches) which is 196cm (1 meter and 96 centimeters).
What is Browne's Reach?
His reach is 77.2 inches (77.2") which is 196 cm (1 meter and 96 centimeters).
What stance does Lucas Browne use?
Browne fights from a traditional orthodox stance, which means he favours his right hand as his power hand when fighting.
What are some potential opponents for Lucas Browne?
Some potential future fights for Browne include Joseph Parker, David Price, Jarrell Miller, Alen Babic and Adam Kownacki.
What will be Lucas Browne's Next Fight?
Lucas Browne's doesn't currently have a fight scheduled.
Some potential future fights for Browne include Joseph Parker, David Price, Jarrell Miller, Alen Babic and Adam Kownacki.
How can I stream Lucas Browne's Fights?
In the UK you can usually stream Browne's fights on NowTV and Sky Go.
In the US you can usually stream Lucas Browne's fights via DAZN.
What are some recent Lucas Browne results?
Browne has beaten 4 of his last 5 opponents, stopping 3 of them, going the distance once.
In his last fight, he beat Kamil Sokolowski on 2nd March 2019 by points in the 6th round at Trump Turnberry, Scotland, United Kingdom.
Previous to that, he had been beaten by Dillian Whyte on 24th March 2018 by knockout in the 6th round at The O2 Arena, London.
Going into that contest, he had beat Ruslan Chagaev on 5th March 2016 by technical knockout in the 10th round in their WBA World Heavyweight championship fight at Colosseum Sport Hall, Grozny, Russia.
Before that, he had won against Julius Long on 14th August 2015 by knockout in the 9th round at The Melbourne Pavilion, Flemington, Australia.
He had beat Chauncy Welliver on 12th November 2014 by technical knockout in the 5th round at Hisense Arena, Melbourne.
Lucas Browne's next fight
When is Lucas Browne's Next Fight?
Lucas Browne's doesn't currently have a fight scheduled.
Some potential future fights for Browne include Joseph Parker, David Price, Jarrell Miller, Alen Babic and Adam Kownacki.
Lucas Browne's Potential Fights
Where can I get Lucas Browne tickets?
We couldn't find any ticket details for Lucas Browne at the moment.