Boxing News
Tyson Fury Nearly Had a Little Brother Called 'Holyfield Fury'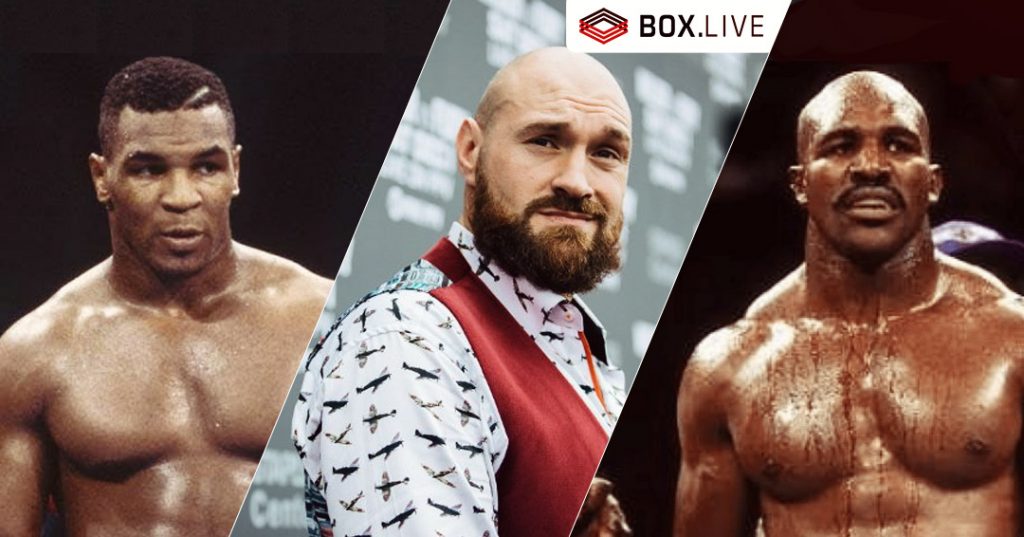 Back in August 1988, a then 22-year-old Mike Tyson was already a unified Heavyweight world champion. The proclaimed 'baddest man on the planet' was busy doing exactly as advertised. He had spent most of 1988 continuing his regain of fear, successfully battling the likes Larry Homes, Tony Tubbs, and Michael Spinks.
On the outskirts of Manchester, in the UK, another heavyweight boxer and his family were facing their own battle. 'Gypsy' John Fury, himself a 5-1 professional fighter at the time, and his partner were in the hospital delivering a baby. Not unusual for a pregnant woman and her partner, were it not for the fact they had expected to do a mad dash to the maternity ward 3 months later.
In safe hands, but worlds away from the medical science of the today, the prognosis for their tiny premature son looked poor.
However, for the first, but not the last time in his life, their son would win a battle against all the odds. This first fight was just to get through the first few hours of his young life.
So how would name their little warrior?
Speaking to 'All Access: Wilder vs Fury' a 3 part series beginning on November 17 on Showtime, John Fury revealed:
'I thought, you fought so hard to get into the world and live… the only fitting name for you is Tyson.'
Naming your tiny son after the fearsome Mike Tyson is one thing, but seeing him go on to thrive as a 6'9" unified heavyweight world champion himself is something out of a fairy tale.
Tyson Fury's origin story, including how he got his name, is undoubtedly one that will live on in the sport way past his own years in the spotlight.
However, his proud father John Fury revealed that he wasn't the only member Fury household that nearly got named after a legend of boxing.
He almost called his one of his other sons 'Holyfield Fury' after another great of that era, Evander Holyfield!
However, he told ShowTime that his wife put pay to the idea.
'I was going to call my other son Holyfield….. but unfortunately, 'the misses,' she kicked in (the idea) and said 'No….one boxer is enough!' '
It's unclear which of Tyson's brothers, Shaun, Young King or Tommy, nearly got the name. Two of them have been involved in the sport at a high level. Young King has fought as a professional, live on UK TV, with the younger Tommy due to make his professional bow on December 22 on the undercard of the Josh Warrington v Carl Frampton.
After Tyson's difficult birth, their father John would go on to win just 3 of his remaining 7 professional fights, including losing to future Heavyweight champion Henry Akinwande.
However, his own legacy in the sport continues with a boxing champion son and family bearing the name of just one great, rather than two.